Sawdust Machine For Wood Pellet Plant In Thailand
One of our clients, who is operating a 5TPH wood pellet plant in Thailand, ordered two sets of SIMEC SMX-350 sawdust machines for his expansion at the end of year 2018. The raw material used in the client's project is debarked wood slabs collected from the sawmills. As known from the feedback, the customer is satisfied with the excellent performance of the two machines. He also expects to order additional sawdust machines soon to replace the sawdust producing systems serving for new wood pellet project.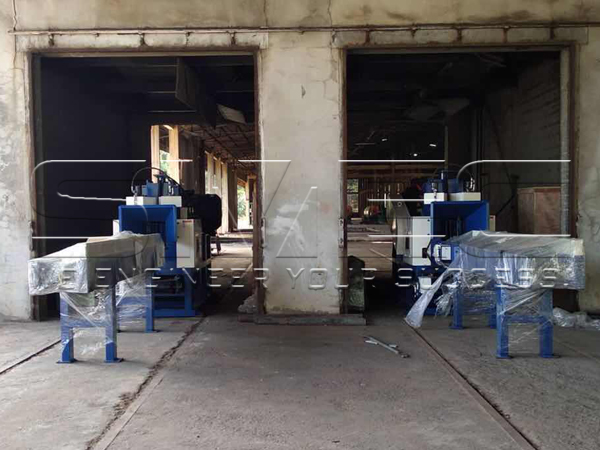 Sawdust Machines Arrival on Site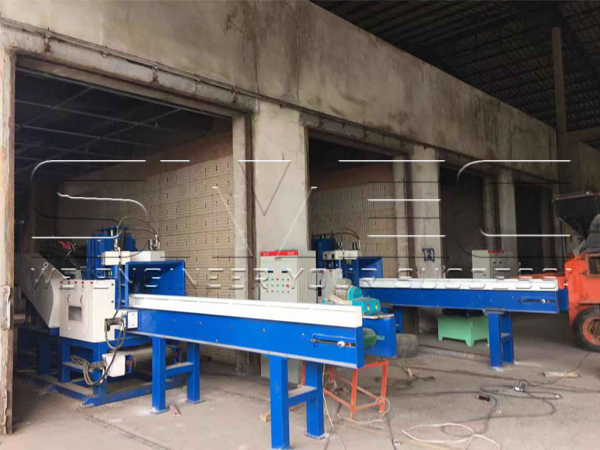 Sawdust Machine Installation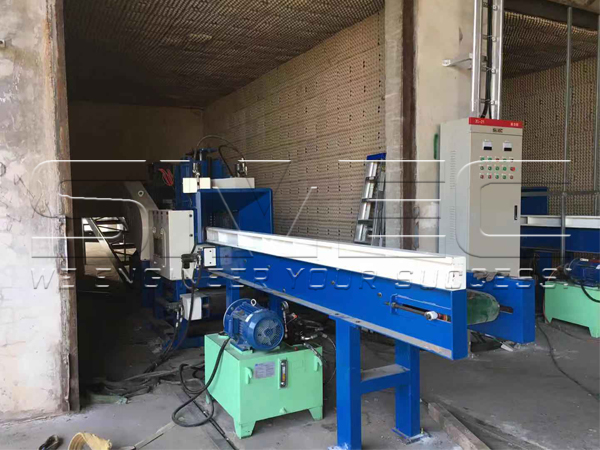 Installation Completed
The sawdust machine is increasingly favored by pellet plant owners, as the result of the application of sawdust machine can reduce equipment investment, power consumption, labor costs, operation costs and maintenance costs of their plants.
In a complete wood pellet plant, various forms of woody raw materials such as wood sawdust, wood chips, wood offcuts, wood logs, wood slabs, etc. can be processed into wood pellets. While the diverse wood raw materials need to be pretreated in order to achieve the required particle size and moisture content for pelletizing.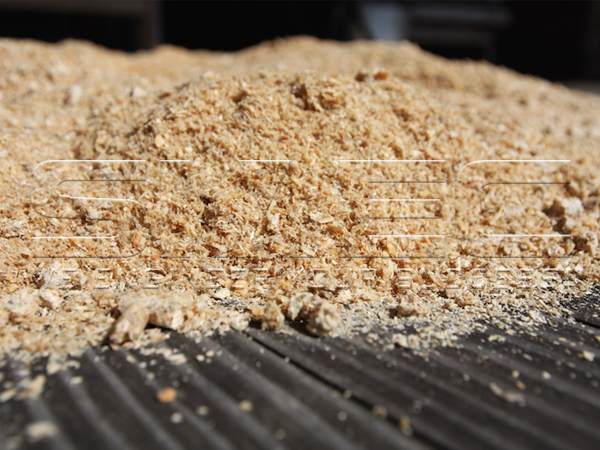 Wood Sawdust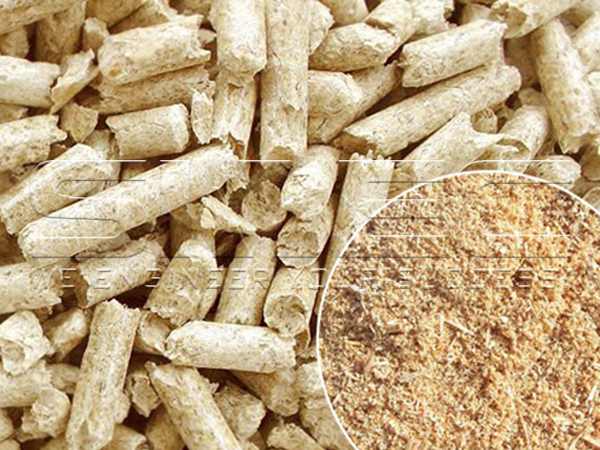 Wood Sawdust and Pellet

Undoubtedly, the size reduction system plays a decisive role in supplying the right size of wood sawdust in a complete wood pellet production line. The typical configuration of the size reduction system relies on the performance of drum chipper and hammer mill when processing wood logs and slabs. The chipper converts the large size wood raw materials into wood chips firstly, then the chips are milled into wood sawdust by a hammer mill. Although the coordination of the two machines works, the production cost will increase, due to the relatively higher power consumption, overspent investment cost, oversized area occupation, and laborious maintenance work.

Running Video of Sawdust Machine:

The SIMEC sawdust machine, by contract, can convert wood logs and slabs into sawdust regardless of any pre-treatment. And it can handle the wood logs up to 350mm in diameter with max. 6 tons/hour capacity. The particle size of the output wood sawdust is quite suitable for pelletization.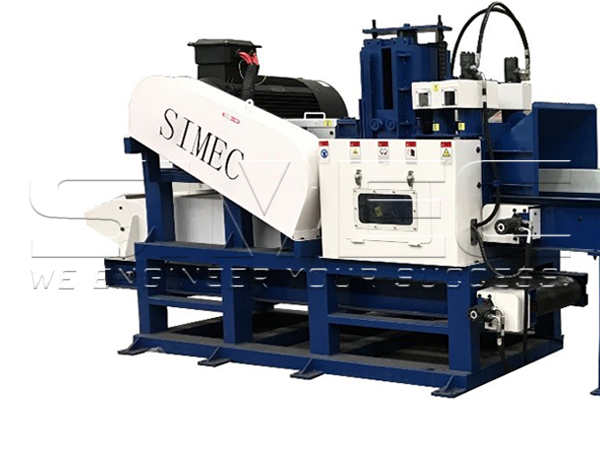 Sawdust Machine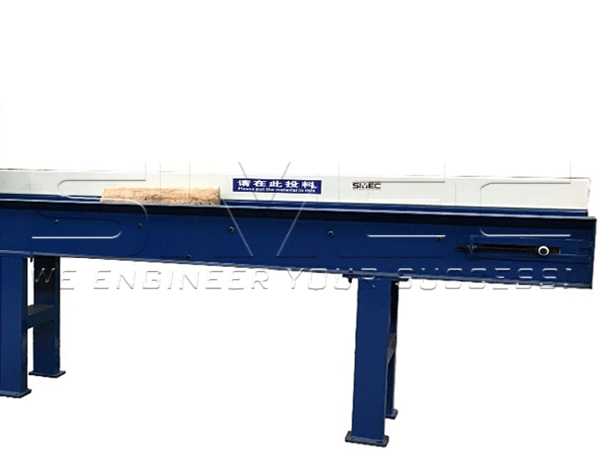 Sawdust Machine Conveyor

Inspired by a kind of Castoridae, the sawdust machine was invented by the application of bionics. The knives, arranging on the roller in a unique matrix, are made of high-strength alloy steel, which ensure the uniform fineness of sawdust and production efficiency. The raw materials are being fed into the grinding chamber steadily, thanks to the hydraulic motor driven feeding system. The feeding speed is adjustable, so that different particle sizes of wood sawdust can be obtained.
SIMEC sawdust machines adopt SKF bearings, brand-name motors, state-of-the-art hydraulic systems, Schneider's electrical components, and stringent production and assembly standards, which enable the sawdust machine to have stable performance and longer service life.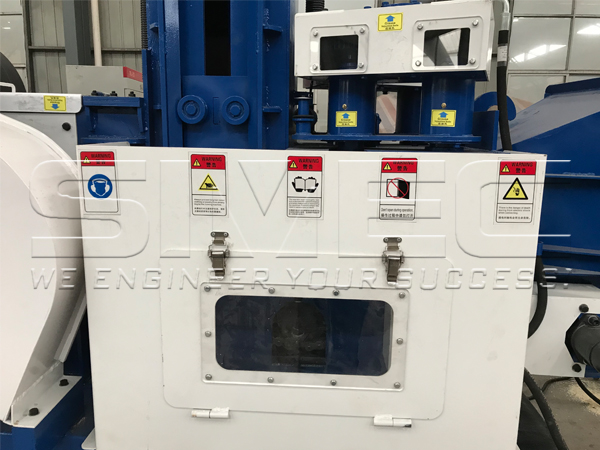 Hydraulic Motor Feeding Systeme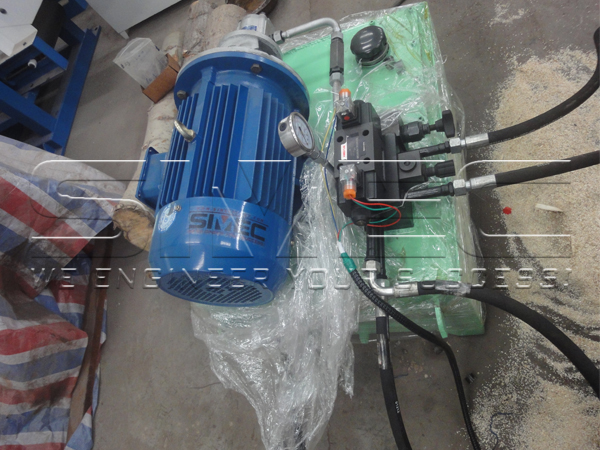 Reliable Hydraulic Station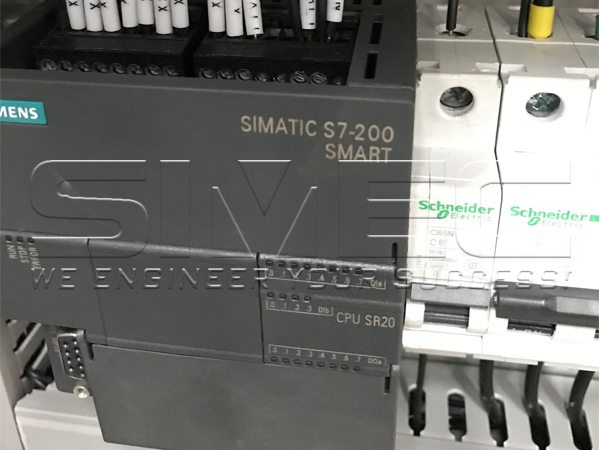 Schneider Electric Elements

So far, more and more established or newly built wood pellet factories are beginning to abandon the conventional processing technology and start to use wood sawdust machine to produce wood sawdust from wood logs and slabs.
SIMEC has dedicated teams of R&D, engineers and quality control experts on product development, which contributes to provide our clients with the most optimize engineered solutions of wood pellet projects.


---
Copyright of articles and pictures on this site belongs to SIMEC. Any company, media, website or individual are not allowed to reprint, reproduce, repost, modify or use in other ways without permission. Otherwise SIMEC will have the right to pursue legal responsibilities.