REVISIT TO SIMEC WOOD PELLET LINE IN MEDAN
Position:
Project Sales Director
Oct 30, 2018
SIMEC technicians have recently revisited a client's wood pellet project. This
6TPH complete wood pellet line
in Medan, Indonesia was set up in the first season of 2016 and has been running smoothly over 2 years. Four sets of SIMEC SPM520 pellet mills produce mixed hard wood pellets from wood sawdust, wood shavings, wood slabs and other residual materials, which are collected from neighbor sawmills. The quality of the final pellets satisfies the client's demand, most of the pellets are exported to the target market of South Korea and Japan.
This pellet production line consists of Drying System, Hammer Milling System, Pelleting System, Pellet Cooling & Sieving System and Jumbo Packing System. It is running on two shifts, 20 hours per day. Every month more than 3000 tons of wood pellets loaded in 40' standard containers are transported to the seaport, close to the workshop. The booming market and attractive sales price of wood pellets stimulates our client to extend the capacity of the wood pellet line.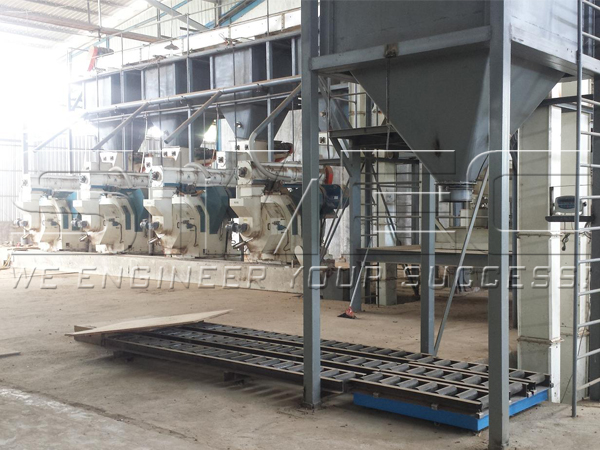 Medan Mixed HardWood Pellet Plant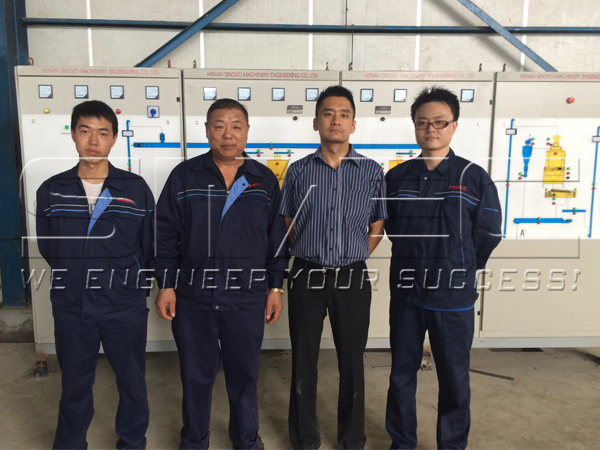 SIMEC Technicians with Medan Client
After the equipment being delivered, SIMEC dispatched technicians on site to help our client do the installation and commissioning work. The operators have been trained to learn how to correctly operate and maintain the pellet mills and other main equipment. The operators' proficient skill to operate and maintain the equipment is very crucial for the smooth and stable running of the pellet line. We have perfect after-sales services system and always react immediately, when our clients need our help to solve their puzzles and dispel their doubts.
In this return visit, all of the machines are running normally, the client is satisfied with SIMEC equipment as well as our services.
Electric Control Cabinet in Medan
We devote ourselves to help our client to set up a successful production line to upgrade the value of the biomass raw materials.