Research on Bamboo Pellet Production
Position:
Project Sales Director
Sep 24, 2019
There are several alternative energy which could substitute fossil fuel in the future, such as hydro, solar, wind, biomass and ocean thermal energy. Among these energy sources, biomass is the only carbon-based sustainable energy. The wide variety and large quantity of biomass enabled it to be utilized by most people around the world.
Being a member of biomass source, bamboo is widely known as a perennial grass plant, but it's woody in nature. There are about 1,250 species of bamboos, some of them are as short as grass, while some others are as tall as tree, they grow quickly even dozens of centimeters a day. Most of the bamboos can be harvested 4 times in a year and widely cultivated over the world, which means bamboo is a kind of potentially sustainable biomass fuel.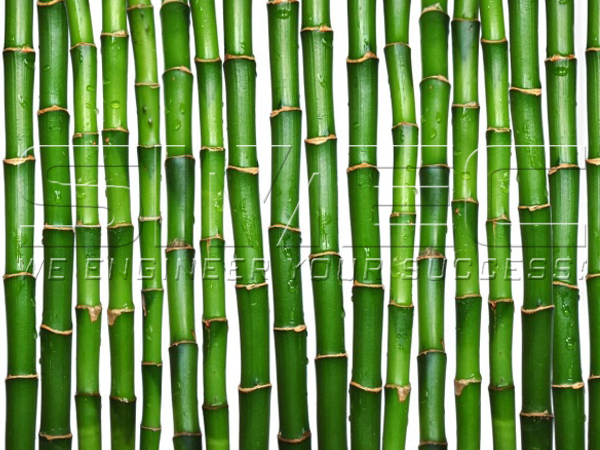 Fresh Bamboo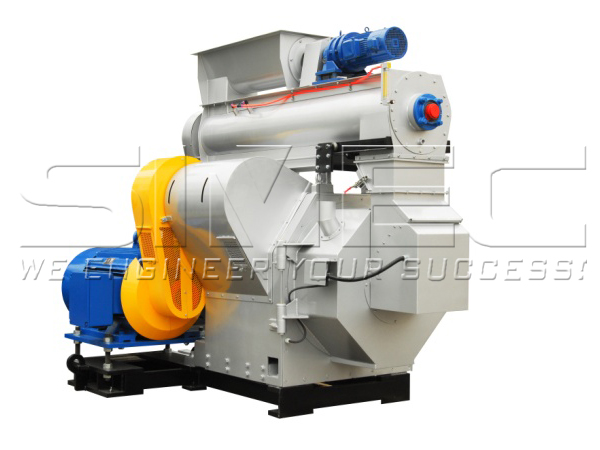 SPM520S Bamboo Pellet Mill
Due to its woody nature, the production of bamboo pellets are similar to wood pellet production. According to the experimental data of bamboo composition analysis, the calorific value of bamboo reaches 18.3~19.7MJ/kg, which is significantly higher than agro/herbaceous materials. Based on our SIMEC production experience, the optimum manufacturing process is to produce pellets from sized bamboo with different particle sizes, at moisture content around 16%. Bamboo pellet properties could meet the standard of Pellets Fuel Institute Standard Specification for Residential/Commercial Densified, and the gross calorific value could also meet the requirement for making commercial pellets DIN 51731(>17,500J/g). Therefore, bamboo pellets could be certified as qualified commercial pellets.
SIMEC have built multi bamboo pellet projects in different countries. Below is report of analysis for bamboo pellets made from powder material which is generated from bamboo chopstick production.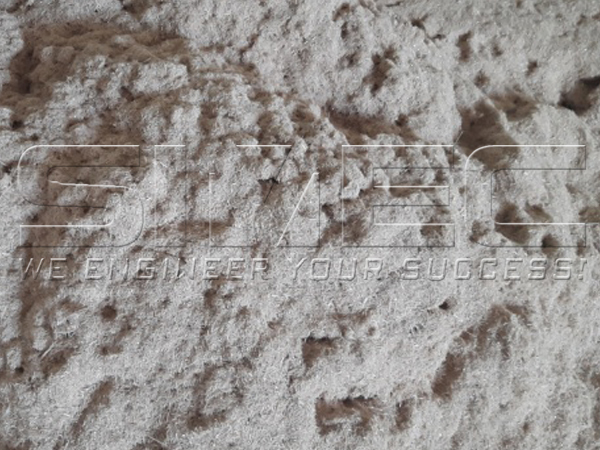 Bamboo Powder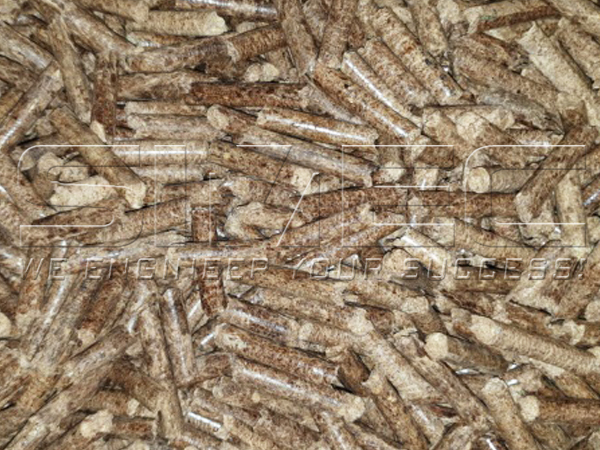 Bamboo Pellets

REPORT OF ANALYSIS
TYPE OF SAMPLE
:
BAMBOO PELLET
DATE OF RECEIVED
:
21/12/2018
TEST REQUIRED
:
Total Moisture, Proximate Analysis, Total Sulfur, Gross Calorific Value, Chloride, Nitrogen (N)and Bulk Density.
DESCRIPTION OF SAMPLE
:
Form
:
Pellet
Weight/Volume
:
±2.50 kg. Top size ±10mm
Packing
:
Plaxtic bag
SAMPLE IDENTIFICATION
:
Code: Bamboo CHIP - 201812001
DATE OF ANLYSIS
:
21/12/2018 to 10/01/2019
Result:
Parameter
Unit
Results
Method
ar
adb
db
Total Moisture
%
5.5
-
-
ASTM D 3302-17
Proximate Analysis:

- Moisture in Analysis

%
-
5.1
-
ASTM D 3173-17

- Ash Content

%
5.0
5.0
5.3
ASTM D 3174-12

- Votatile Matter

%
73.5
73.8
77.8
ISO 562-2010

- Fixed Carbon

%
16.0
16.1
16.9
ASTM D 3172-13
Total Sulfur
%
0.15
0.15
0.16
ASTM D 4239-17
Gross Calorific Value
Kcal/kg
4091
4108
4329
ASTM D 5865-13
Chloride
%
0.14
ASTM D 4208-13
Nitrogen (N)
%
0.25
0.25
0.26
ASTM D 5373-16
Bulf Density
g/cc
0.057
ASTM D 291-12
Nowadays, bamboo is widely utilized in production of landscaping, handicraft, furniture, cosmetics, activated carbon and so on. Most of the raw materials supplied to the existing bamboo pellet projects now is waste material generated from bamboo furniture factory, and bamboo chopsticks factory. Some clients also develop fast-growing species bamboo plantation for bamboo pellets production.
The key to the success is to adopt specialized process technology and reliable machinery. ROI period is less than two years in most cases.
Please email to
info@simecpellet.com
for a customized bamboo pelleting solution.
---
© Copyright of articles and pictures on this site belongs to SIMEC. Any company, media, website or individual are not allowed to reprint, reproduce, repost, modify or use in other ways without permission. Otherwise SIMEC will have the right to pursue legal responsibilities.